ARTSA Matters June 2018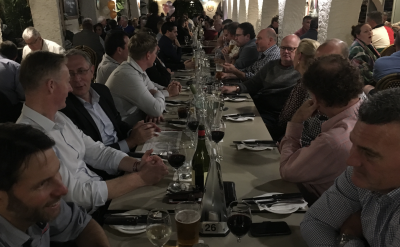 ARTSA/NBTA dinner following NHVR meeting
NHVR 30th May meeting – what you don't know…
Forty ARTSA and NBTA members came to the 30th May NHVR meeting in Brisbane to eyeball the regulator and discuss the very many issues that are currently in progress through the Regulator. In all there were 11 separate discussions with NHVR staff members covering the NHVR Law, NHVR Inspection Manual, CoR, PBS, VSB6/mods and AVE's, Couplings, EWD's, NHVR Portal, SMS, NHVAS and braking. A huge agenda over a full day followed by a great networking dinner. A great commitment on behalf of NHVR staff to engage with ARTSA and NBTA members.
We have detailed discussion notes that can link you into this conversation and you should dip into the issues that you feel are relevant. Since the meeting the NHVR has also issued version 2.3 of the National Heavy Vehicle Inspection Manual
What does this tell us? The NHVR is operating a huge agenda and making considerable progress. Not always at the speed and sometimes the direction ARTSA members might like, but it is a complex task and it is a national philosophy that we all need to support and remain engaged. So read the discussion notes and figure out the areas of relevance. The information is there and from time to time we need to take the opportunity to influence the decision making.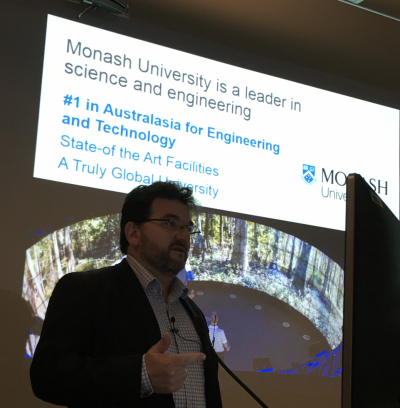 Monash meeting 2017
ARTSA meeting – 8.30am – 12 noon, 16th August at Monash University
This is our annual meeting with academics at Monash University to see what is in the R&D pipeline. In the past we have had presentations on aerodynamics, 3-D printing, computer modelling, FEA, accident research and more. Its our once a year chance to also see what projects ARTSA might be able to sponsor or be a collaboration partner. It is also a catch up on the many issues that are in front of our industry and our ideas on how collaboration with other institutions can provide a better outcome for the road transport sector.
Its free including the sandwich lunch and all you have to do is book a spot with exec@artsa.com.au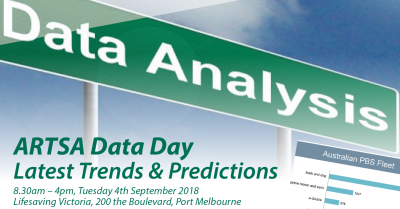 ARTSA Data Day
ARTSA Data Day – 4th September in Melbourne
This is the third ARTSA Data Day and it will again go over the development of this information, analysis of the heavy vehicle fleet and emerging trends. We will also look at some forecasting and audit last years forecasts to see how close we got to reality!
There is an ARTSA member discount of 50% on the ticket price making it a very affordable $385 (inc GST). Use the promotion code ARTSA18 on the ticket page. In terms of market intelligence on the heavy vehicle sector it does not get much better than this!
Don't delay with this event, as it will fill up as existing subscribers receive one free ticket and they are a crowd in themselves these days. Book early or you will need to start planning to attend in 2019 as you will miss out in 2018!
Enrolement is on line or there is also a form on the ARTSA Conferences website.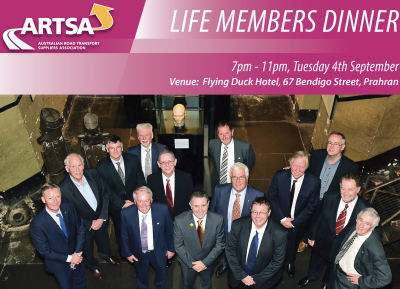 ARTSA Life Members 2016
ARTSA Life Members Dinner – 4th September in Melbourne
In 2016 we established the ARTSA Life Member award and inducted 15 Life Members. In 2018 we will again award a number of individuals this honour. It's a celebration of their contribution to the heavy vehicle industry and we have a wonderful venue booked at the historic Flying Duck Hotel in Prahran.
We invite members and their partners to join us for this evening of celebration and fellowship.
Enrolments are on line or you can go the old fashioned route and fill out the form by hand from the ARTSA Conferences website!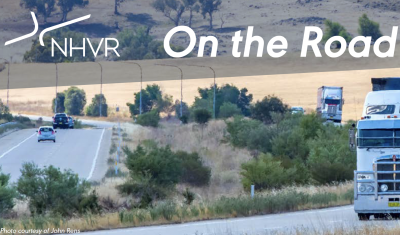 NHVR newsletter
NHVR and NTC eNewsletters
Both organisations have adopted electronic newsletters and are great ways to stay in touch with regulatory changes
On the Road – NHVR bulletin
The NHVR issues a bulletin around once a fortnight. You can see the latest ones on their website and also subscribe so they arrive automatically. Given the very large number of issues that are being handled it is a must do. Information is key!
National Heavy Vehicle Standards Changes
NHVR have announced a number of updates to the Heavy Vehicle (Vehicle Standards) National Regulation that are due to come into effect from July 1. Links to all the guides are here.
The updated standards include:
VSG 2 – Changes to heavy vehicle safety standards
VSG5 – Converting a vehicle into a motorhome
VSG9 – Re-rating of Gross Vehicle Mass
VSG11 - Fitting of additional reflectors and conspicuity markings
VSG19 - Vehicle warning signs
VSG22 - Requirements for tag trailers
VSG23 - 26 metre B-double Car Carriers
NTC e Newsletter
Not to be outdone, the National Transport Commission also sends a monthly newsletter. It is also worth signing up to so it arrives in your in-tray. Their current bulletin includes information on:
• Harnessing the benefits of telematics
• PBS changes approved
• Some Dangerous Good reg's changes
At present their site is not listing the latest bulletin but its link will be updated soon.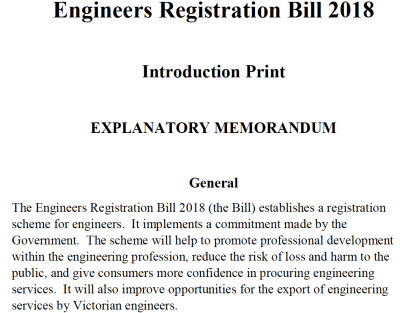 Engineers Registration Bill (Victoria)
As covered in the May ARTSA matters, this Bill is currently before the Upper House. Promoted by the Labor Government, it is opposed by the Liberal and National Opposition. The Bill will pass or fail depending on the support from the 5 Greens and 5 Independents in the Upper House. The Government needs 6 votes to get it across the line.
What will it means for professional engineers?
- Compulsory membership of one or more professional bodies
- Compulsory (points based) training
- Powers of an independent body to investigate complaints including powers of seizure of evidence including equipment
This legislation will impose costs on engineers in Victoria. It is untested in that the need for it has not been proven. There is no regulatory impact statement. It will encourage the outsourcing of engineering work to other States. It is an attempt at unionising a group of professionals who have not been appropriately consulted nor has the need for this legislation been demonstrated. It will deliver a massive windfall for some professional groups at the expense of every professional engineer in Victoria.
What can be done about it?
Voice your concern to all the Upper House Greens and the 5 Independent Upper House Members
Call them.
Write to them.
Visit them.
ARTSA has voiced its concern and met with numerous members but it is now down to the many more who have yet to find their voice. Please give this your serious consideration or you will be joining the compulsory engineering union queue.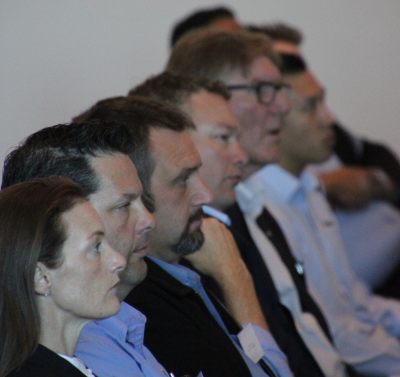 New ARTSA members
On a regular basis we welcome new ARTSA members to the Association. During the first half of 2018 these have included trailer manufacturers Kennedy, Schmitz Cargobull Australia, Haulmark and Sloanebuilt as well as component and specialist suppliers Meika Wheels, Arconic, TCK, FMP, Colivin and D'Angelo. All will add to the community of expertise and increase the focus on improve outcomes for heavy vehicles. We welcome them all the the ARTSA table and look forward to their contribution in the future.
Please make these new members welcome at up coming meetings and events.
That is all for now so get busy and book yourself in to the ARTSA Data Day and Life Members Dinner and also bookmark the 16th August meeting at Monash University.
regards
Rob Perkins
Executive Director
Australian Road Transport Suppliers Association Inc
exec@artsa.com.au
www.artsa.com.au
tel 0411 402 832