ARTSA Data Day 2016
Recorded on September 12th, 2016
Media Release
ARTSA provides lead in heavy vehicle information
The Australian Road Transport Suppliers Association (ARTSA) is leading Australia's commercial road transport community into the age of Big Data by developing detailed reports on the heavy and medium duty commercial vehicle sector in Australia.
As part of the inaugural ARTSA Data Day held on the 8th September, ARTSA Chairman, Dr Peter Hart, announced the expansion of the Association's registration data project, which began in 2014 with a focus on mapping the nation's trailer industry.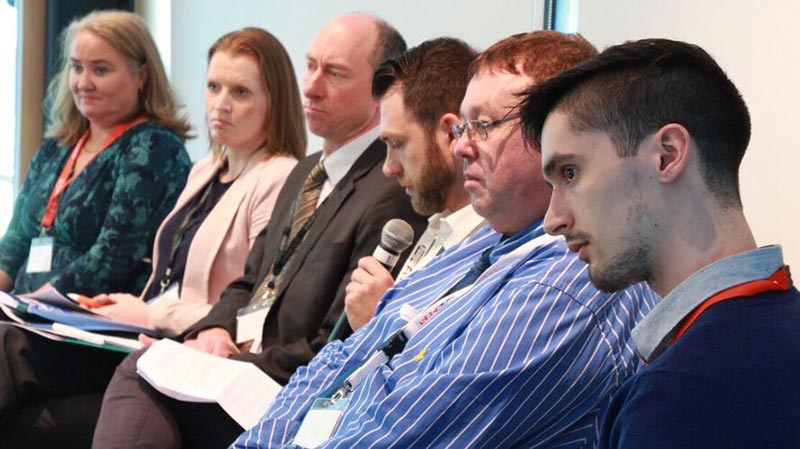 Today, ARTSA is not only able to quantify the nation's entire truck and trailer population, he said, but also paint a more detailed picture of the highly fragmented component market – including the amount of axles, brakes and tyres currently in use around the country.
According to Dr Hart, ARTSA is now able to break down each industry segment by make, State or even country of origin, and also put a specific dollar value to it.
"The true size and scope of Australia's truck and trailer market has long been the subject of intense debate," he said.
"While the Truck Industry Council (TIC) has been publishing monthly truck sales data since 2008, there has been no comparable effort to unravel the mystery behind the nation's total heavy and medium duty vehicle and component population."
Dr Hart said the Association is now ready to bring the project to the next level and market what could be the most detailed set of data on Australian medium and heavy vehicles to ever be made available.
"We believe we have added an important building block to the data currently in circulation that will help businesses and governments make more informed decisions and bring Australian trucking closer to the level the US or Europe already operate on today," Said Dr Hart.
To illustrate just how patchy information on Australia's commercial road transport industry still is, ARTSA invited a suite of high-ranking industry representatives to Melbourne to share their – often frustrating – experiences collecting data on Australian road transport and give the audience an overview of the information that is currently in circulation.
"There is a surprising amount of information out there, but the industry's efforts to date have been very insular and not well connected," said Dr Hart. "The problem is that the different data sets that do exist are hard to access, often based on old information, and rarely focusing on the equipment used to get the job done.
"We are now adding a string to that bow by mapping out the actual fleet that is getting the job done every day – in combination with existing information, we believe it could make doing business in Australia that much more effective."
As part of ARTSA's Data Day, David Mitchell, Section Head for Infrastructure and Corridor Analysis at the Bureau of Infrastructure, Transport and Regional Economics (BITRE), indicated that a new project is underway to map freight movements in Australia with the help of GPS technology. In collaboration with the new ARTSA data, he said significant inroads could be made to truly understand Australian trucking.
Melissa O'Brien, Senior Policy Analyst at the National Transport Commission, was equally bullish about the new opportunities arising from the upgraded ARTSA project. She also pointed out the key issue in Australia may not be a lack of information, but more so access and administration.
"In producing our latest 'Who Moves What Where' report, we realised just how hard it was to pull everything together and paint a coherent picture of Australian trucking," she said. "There is a lot of good stuff happening, but it would be certainly helpful to foster more co-operation and enable more efficient data-sharing. ARTSA's initiative could be very valuable in that regard."
New information circulated by ARTSA on the day focused on the size and value of the truck and trailer market – some 9,000 trailers and 5,000 heavy trucks were registered in the past Financial Year – as well age and origin of the equipment in use.
Monash University Accident Research Centre (MUARC) gave a comprehensive run down on data sources that can assist in describing the safety record for the heavy vehicle sector.
Les Bruzsa, Chief Engineer for the National Heavy Vehicle Regulator provided detailed PBS statistics and was able to show by combining NHVR PBS data with the ARTSA data that PBS has captured over 90% of the 4 axle dog trailer sector. It is a stunning figure and shows the degree to which PBS is providing productivity benefits to the heavy vehicle sector.
In a surprising statistic, ARTSA consultant, Andrew Perkins, revealed that some 60 per cent of all new heavy trucks registered in Australia are meant for multi-combination use, even though the general truck population is geared toward single-trailer use – a sign of the "fundamental impact" productivity initiatives like the B-double or PBS have had on Australian transport of late.
Detailed information on the Australian transport equipment industry can be obtained from ARTSA either in pdf formatted Analytics Reports through to detiaed excel spreadsheets that include manufacturer information as well as a range of other variables.
Photos from ARTSA Data Day 2016
The presentations from the 2016 ARTSA Data Day are available here.
For further information on ARTSA Data contact Rob Perkins, Executive Director, tel 0411 402 832, exec@artsa.com.au or view the ARTSA Data brochure.