ARTSA Matters September 2019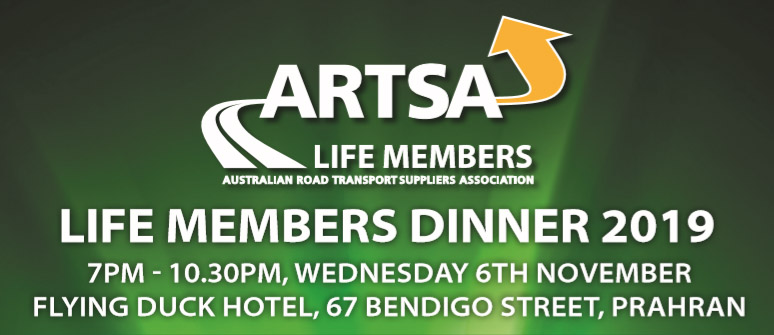 ARTSA Life Members Dinner
The third annual ARTSA Life Member Dinner will be held on 6 November at the Flying Duck Hotel in Prahran. A number of new industry personalities will be inducted for their contribution to ARTSA or the road transport industry. To attend the Dinner visit www.artsa.com.au/events.

PBS 101 Training
Performance Based Standards (PBS) vehicles have provided Australian operators with safer and higher productivity vehicles. Conducted by Rob Smedley,ARTSA Vice Chair, the training will be held on 23 October from 8.30am to 12.30pm at the VTA.
The course will provide operators and sales staff with practical information about these innovative vehicles. For further information download the flyer or call Greg Rowe 0407825132.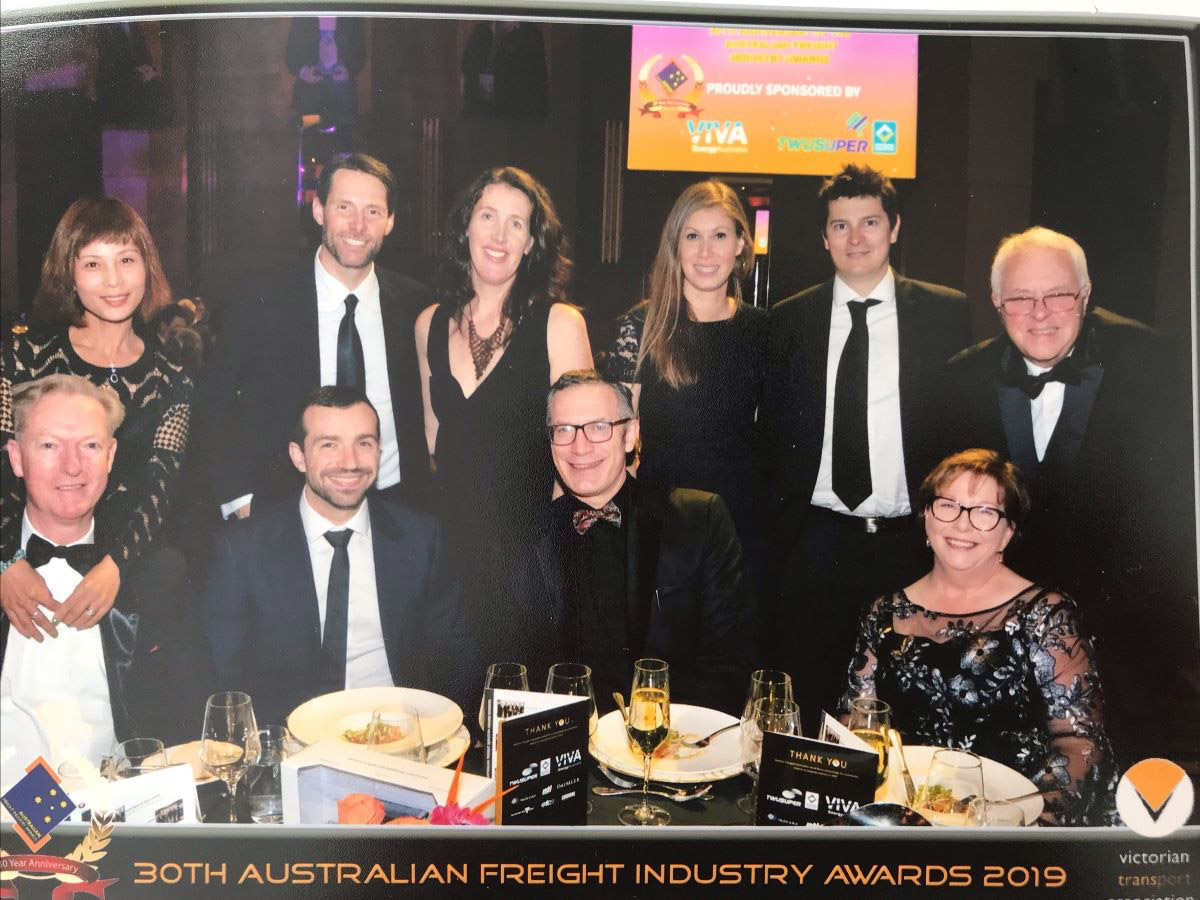 VTA Freight Industry Awards
ARTSA was well represented at the recent VTA Awards night with Executive Members Martin Toomey, Luke Cullaway, Simon Humphies. Rachel Michaud, Wayne Baker and Bob Edwards and their partners attending the 30th Anniversary of this important industry event.

Road Vehicle Standards Legislation Update
The introduction of legislation seeking to delay the commencement of the Road Vehicle Standards legislation was passed by both the Senate and the House of Representatives.
The amendment postpones the commencement of the Road Vehicle Standards legislation to a date to be decided, but no later than 1 July 2021, This is a very important win for the industry which has lobbied long and hard to this postponement.
ARTSA and its members will continue to input into the significant changes in government policy and procedures that affect the industry.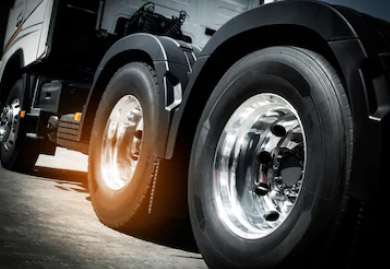 PBS Standards Review
The current status of the review of the PBS Standards being conducted by the NHVR is that the NHVR is reviewing and analysing the feedback from industry and jurisdictions. The draft paper PBS Standards Review (Paper 0) produced by Dr. John de Pont from TERNZ Transport, proposes 3 changes to the standards including Directional Stability Under Braking.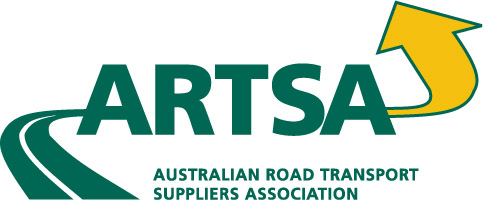 New ARTSA Members
Over the last couple of months ARTSA has welcomed 2 new members.
ARTSA welcomes Rocco Aloisio from FUWA K Hitch who are a leading supplier of trailing equipment to the Australian transport industry. For further information visit www.khitch.com.au
ARTSA is also very pleased to welcome Ivan Meisel from Invenio P/L, provider of engineering software (3DS/Solidworks), technical services and recruiting across Australian & New Zealand. Visit www.invenio.com.au/ for further information.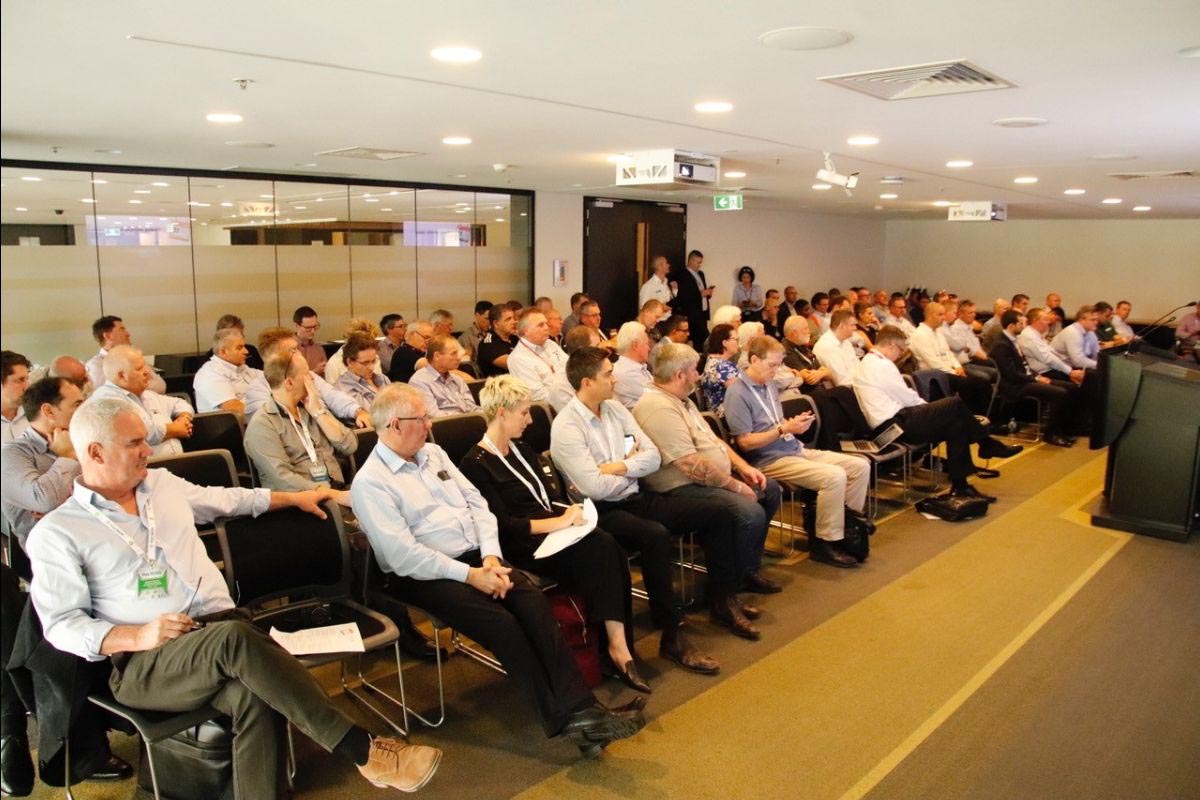 Upcoming Meetings and Events
17 October Tyre Working Group Meeting
17 October Replacement Parts Reference Group Meeting
23 October PBS Training
24 October ARTSA Executive Meeting
6 November Life Members Dinner
21 November ARTSA Quarterly Meeting and Christmas Lunch



regards

Greg Rowe
Executive Director
Australian Road Transport Suppliers Association Inc
exec@artsa.com.au
www.artsa.com.au
tel ‭0407 825 132