ARTSA Matters September 2018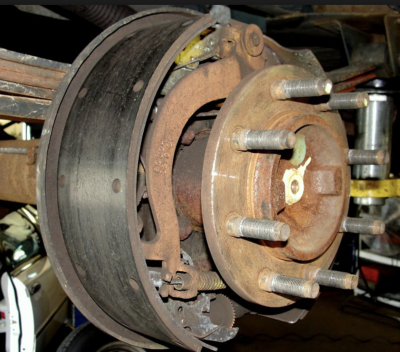 "Braking all the rules" – a brake calculator to improve braking
Recently ARTSA was successful in receiving funding through the NHVR's Safety Initiative to develop a heavy vehicle brake calculator. This work will assist single and multi-heavy vehicle combination truck owners to improve the braking performance of their vehicles.
The brake calculator would be made available free-of-charge in the public domain. It is an extension of the work already performed in the Guide to Braking and Stability Performance for Heavy Vehicle Combinations.
ARTSA has formed a steering group to act as a reference group and work will commence before the end of the year to develop and test this tool. A discussion and report on this work will be held at the upcoming ARTSA meeting on the 22nd November in Melbourne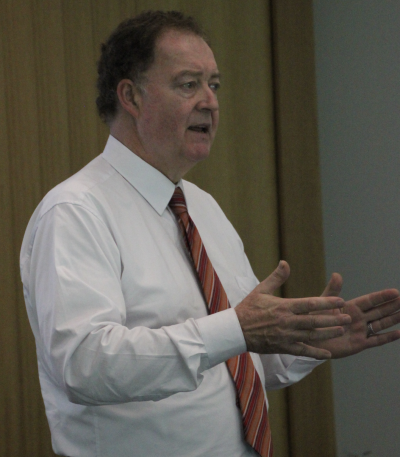 ARTSA Training: Certification, Engineering and Modifications – 12 to 14 November in Melbourne
After almost a year this popular course is back. Led by Peter Hart and with other presenters from ARTSA and CVIAA. Now with an updated certification module and also an additional modifications day it is perfect to gain an understanding of the details behind each of these topics.
The course is unique in that training of this type and depth is not available elsewhere. ARTSA, CVIAA and VACC members receive a discount.
Details of each of the three days are here and you can sign up by completing the application form on the final page. We will also have an on-line sign up page up soon at http://www.artsa.com.au/training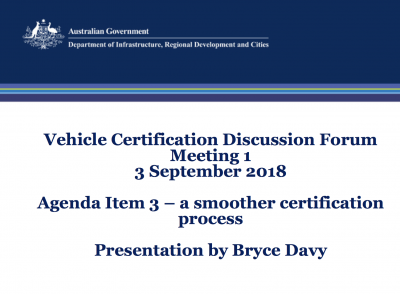 Vehicle certification meeting report – 3rd September in Canberra
Peter Hart represented ARTSA at the 3rd September meeting in Canberra. A full day of presentations. Peter's report is here. There is a long way to go with this work and it will have a major impact on all in the manufacturing side of heavy vehicles.
Take a look at the meeting slides, which provide considerable detail, and for those interested we will give a fuller explanation at the next ARTSA meeting on the 22nd November.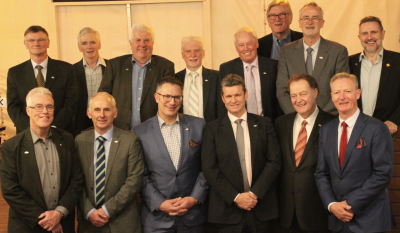 Life Members – seven new members brings the life membership to over 20
ARTSA Life Members award dinner on the 4th September was another milestone for the organisation with four new life members inducted on the evening:
• Greg Brown, Chief Engineer, MaxiTrans
• Gary Liddle, Enterprise Professor at Melbourne University
• John Murphy, Managing Director, Prime Creative
• Simon Humphries, Chief Engineer, Isuzu
ARTSA also had three further awards in absentia:
• Phil Webb, Senior Engineer, PACCAR
• Greg Byrnes, former engineer at Air Brake Corp
• Peter Sweatman, former Chair of ARTSA and former head of UMTRI
These further awards will be presented at the 22nd November meeting. ARTSA Life Members are an invaluable source of information and we aim to harness their advice in the coming years as ARTSA's role evolves. We very much look forward to their contribution.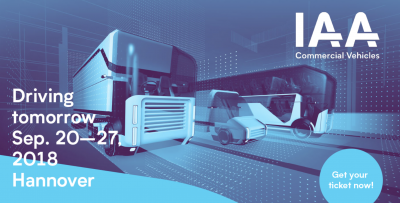 Germany and the Lowlands calling
A number of our members are making the pilgrimage to the Hannover Fair this September - it started today and runs for a week. Our Executive Director is taking some time from his holidays to spend time at the fair next week and also attend the HVTT15 Conference in Amsterdam. Those with long memories would recall that ARTSA was one of the organisers of HVTT11 when it was held in Melbourne in 2010.
These events are must attend and deliver huge value. My interest will be in understanding how information is being collected from the various sensors and computers that are ubiquitous on all new equipment. If anyone has suggestions on companies to visit at the Fair please let me know at exec@artsa.com.au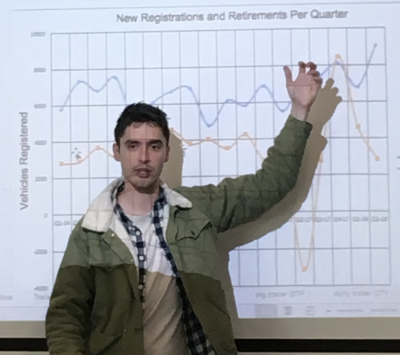 ARTSA Data and the 3rd annual Data Day
Held on the 4th September this day is always invaluable for users of ARTSA Data and prospective users. With almost 5 years of history on a quarter by quarter basis the ARTSA Data collection continues to expand.
PBS Data is now being updated quarterly as well, and there is make/model data for most Japanese makes of trucks. Postcode and VIN data have also added to the depth of the collection.
Forecasting is a new frontier that our analysts are also working upon. Want to know more? You can always ask a question at exec@artsa.com.au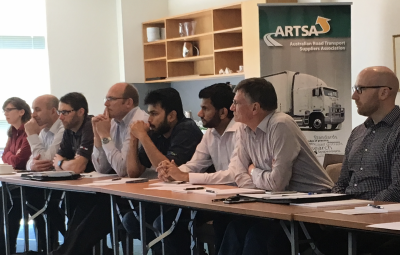 ARTSA 22nd November meeting – LaTrobe Golf Club
This is our Christmas meeting. It is sneaking up on us. Commencing at 8.30am and closing with a traditional Christmas lunch at 12.30pm. It is free for members provided you advise Rob on exec@artsa.com.au
The agenda will cap off the year with updates on a host of issues from Canberra, NHVR, ARTSA Strategy, ARTSA Data, Brake Calculator project, Hannover and HVTT report, agenda for 2019 and more.
Held at the LatTrobe Golf Club in Melbourne it is a must attend wrap of the issues for the year and a stake in the ground for 2019. I look forward to seeing you there, provided your advise your attendance on exec@artsa.com.au
That is all for September. Enjoy the spring weather and I will report in post Hannover and the HVTT15 conference!
regards
Rob Perkins
Executive Director
Australian Road Transport Suppliers Association Inc
exec@artsa.com.au
www.artsa.com.au
tel 0411 402 832