ARTSA Matters November 2018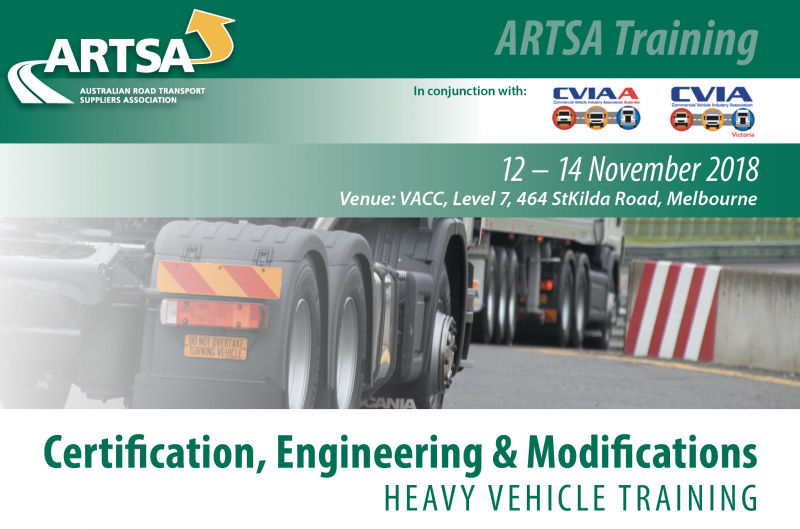 ARTSA Training – Certification, Engineering and Modifications – 12 to 14 November in Melbourne
Led by Peter Hart and with six other specialist presenters from ARTSA, CVIAA and industry. One day on Certification, one on Truck and Trailer Engineering and a third on Modifications.
The course is unique in that training of this type and depth is not available elsewhere. ARTSA members receive a discount. Details of each of the three days are here and you can sign up by completing the application form on the final page or enrol on-line at Eventbrite.
To obtain the member discount use the Promotional code ARTSA2018.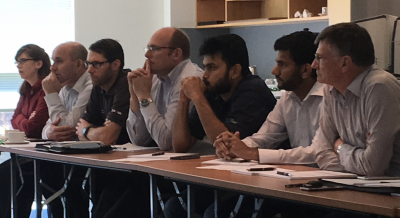 ARTSA 22nd November meeting at LaTrobe Golf Club, Alphington
This is our Christmas meeting. Commencing at 8.30am and closing with a traditional Christmas lunch at 12.30pm. It is free for members provided you advise Rob on exec@artsa.com.au The agenda will cap off the year with updates on a host of issues from Canberra, NHVR, ARTSA Strategy, ARTSA Data, Brake Calculator project, Hannover and HVTT report, agenda for 2019 and more.
Held at the LaTrobe Golf Club in Melbourne it is a must attend wrap of the issues for the year and a stake in the ground for 2019. I look forward to seeing you there, provided your advise your attendance on exec@artsa.com.au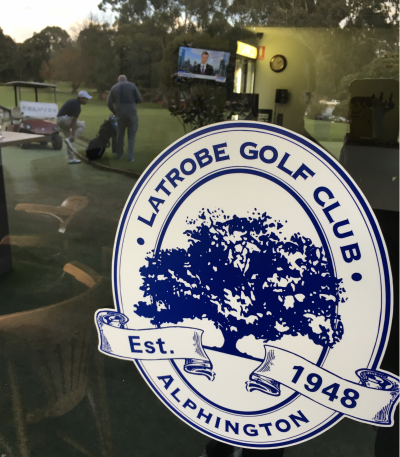 Calling all heavy hitters – golf on the afternoon of the 22nd November
Had enough of work and want to stretch the legs and hit a few balls? Well…..
Have a relaxed afternoon round at LaTrobe Golf Club in Alphington following the morning ARTSA meeting and lunch on the 22nd November. Its $70 for a round BUT you need to let me know so I can reserve a tee time. So email me at exec@artsa.com.au and lets "get the ball rolling!"
Remember that there are some usual dress rules so no jeans on course!
I look forward to catching up this month and finishing the year on a high!
regards
Rob Perkins
Executive Director
Australian Road Transport Suppliers Association Inc
exec@artsa.com.au
www.artsa.com.au
tel 0411 402 832