ARTSA Matters March 2019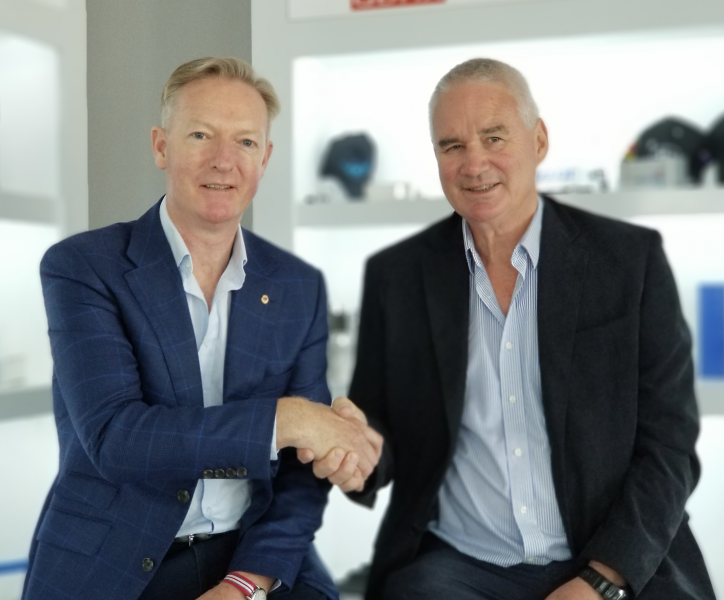 ARTSA Chairman Martin Toomey welcoming incoming ARTSA Executive Director Greg Rowe
CHANGE AHEAD - ARTSA Restructure and New Appointment
ARTSA has announced that it is restructuring its Association to deliver on its Beyond 2019 Strategic plans, including more focus on member services to accommodate forecasted growth, and on positioning ARTSA to address the fast-paced evolution in the heavy vehicle industry. Martin Toomey, ARTSA Chairman and Managing Director of Transport Equipment Australia has revealed the Association is planning to grow its member base quite substantially over the next year by focussing on exciting new products and services. The new look ARTSA will comprise of three divisions, namely ARTSA Member Services, ARTSA Data and the latest industry think tank the ARTSA Institute. "These divisions will extend ARTSA's appeal beyond the traditional mix that we see today" said Toomey.
To this end, ARTSA has appointed Greg Rowe, former vehicle safety expert from VicRoads to head up ARTSA Member Services including the day to day running of the Association, conferencing, training, representation and membership. Greg has over 25 years of transport experience and is well known in the heavy vehicle sector having also had roles at the VTA and NBTA. He is a strong addition to the ARTSA team and will perform the role of Executive Director on behalf of all ARTSA Divisions.
Rob Perkins has held the Executive Director's role for the last 18 years. From the end of March 2019 he will transition to manage the ARTSA Data division and also contribute to the ARTSA Institute which has been established, and will soon appoint its own advisory board. Both are growth opportunities for ARTSA, and Rob will focus on developing those opportunities.
According to Martin Toomey, newly appointed Chairman of ARTSA, "this is a game changing moment for ARTSA. With Peter Hart stepping back from the Chairmanship role after 11 years we have acted to retain Peter's expertise on our Executive but to also recruit more support to address the growing opportunities and challenges faced by the heavy vehicle sector. Change is always challenging but we have managed to retain the long-standing ARTSA team of Peter Hart and Rob Perkins but also augment it with more resources that are job ready."
Martin thanked Peter and Rob for a combined 29 years of service in their former roles on behalf of ARTSA and is looking forward to their continued involvement in the years ahead.
Greg Rowe can be contacted on 0407 825 132 or as exec@artsa.com.au from late March 2019.
regards
Rob Perkins
Executive Director
Australian Road Transport Suppliers Association Inc
exec@artsa.com.au
www.artsa.com.au
tel 0411 402 832