ARTSA Matters February 2018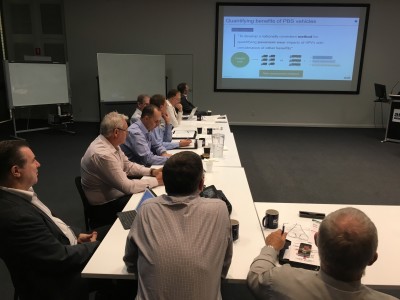 ARTSA ARRB Group meeting 2017
ARTSA meeting and AGM – 8.30am – 12.30pm, Thursday 22nd February
ARRB Group, 500 Burwood Highway, Vermont South
This is ARTSA's traditional opening meeting and AGM. Held for the last time at ARRB Group before they move to new premises. The agenda is extensive and will brief members on the key issues facing the heavy vehicle sector in 2018.
Speakers from ARRB will explain their agenda and focus in 2018. Our own members will cover a range of technical topics from brakes, steerable axles, HVIM amendments, ADR35/38 amendments, replacements parts initiative, couplings update and more.
A briefing on the Road Vehicle Standards Act and its impact on industry as well as proposed engineering certification will also be covered. We will also discuss the Governments plans for a new vehicle database called RAV.
ARTSA Training and the offer from NHVR for funding will be explained along with a proposed joint training initiative with CVIAA/V. The meeting closes with a sandwich lunch and networking from 12.30pm.
Attendance is free but you must advise Rob Perkins on exec@artsa.com.au if you are coming along.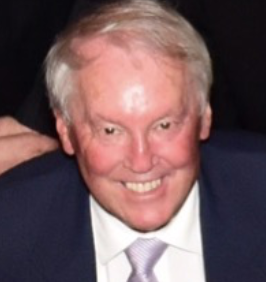 Brian Thomas, ARTSA Life Member
Life of Brian
Not that Bwian, our Brian!
Brian Thomas has done a Melba and retired (again!). He promises it is for good this time but as an ARTSA Life Member has also promised to stay in touch and lend a hand as he always has. Enjoy this retirement Brian, thank you for the many,many years of loyal service and counsel and we will see you around! For those that missed it there is a nice write up in the CRT News a week or so back.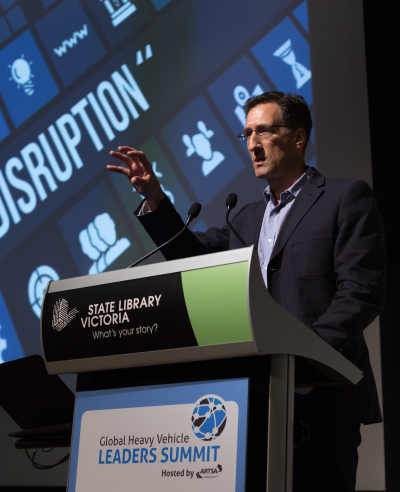 ARTSA Global Leaders Summit
Global Heavy Vehicle Leaders Summit
8 – 9 May 2018
This is the third of our Global Leaders Summits with 2014 Summit and 2016 Summit being outstanding events where the future is rolled out in front of delegates. The 2018 program is in 8 parts covering:
- Innovation in the Australian Heavy Vehicle Sector
- Fuels and propulsion
- Autonomous vehicles and intervention
- Safety Innovations
- Blockchain and its role in logistics
- Telematics as a game changer
- Fleet and operator outlook
- Putting disruption to work
With an opening keynote by Australia's Chief Scientist Alan Finkel AO who is on record as supporting the introduction of Electric Vehicles it will be a stimulating two days.
Speaking opportunities are still available by contacting exec@artsa.com.au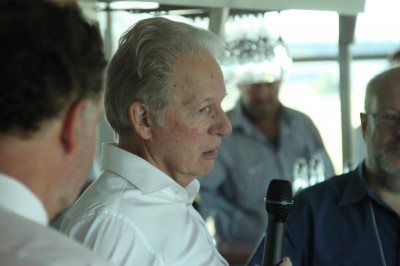 Dr Peter Sweatman
Sighting: Former ARTSA Chairman Dr Peter Sweatman in Melbourne
Anyone at the Flying Duck Pub last Friday evening might have spotted former ARTSA Chairman (1997 – 2004) Peter Sweatman enjoying a brief Melbourne stay. Peter's international career after leaving Australia in 2004 included about a dozen years heading up the University of Michigan Transport Research Institute and more recently as a partner in an ITS consultancy based in LA. He also Chaired ITS America for a number of years.
It is great to see Aussie talent that rises to the very top in their fields – including our keynote Global Leaders Summit speaker Alan Finkel AO, who has a similar illustrious career on both sides of the Pacific. Australia does indeed punch above its weight when it comes to engineers!
An apology
For those with a long memory the 18th February 2016 stands out. Through pure chance TIC, ARTSA and the ATA's ITC managed to schedule meetings on that same day. After some justified criticism from many of our joint members, the four main industry groups agreed to share meeting agendas going forward to avoid this kind of clash.
So why do we now have a clash on the 22nd February with a Brisbane based group scheduling a Melbourne meeting after they were advised of our meeting schedule back in November? It seems they "forgot." They have apologised, but are not prepared to change their date.
So ARTSA members who are also members of the Brisbane mob have a choice of two meetings on the 22nd February, and we trust you "forget" the other meeting and beat a path to the ARTSA meeting at ARRB Group - after all we remembered!
What's next
There is always something next. The meeting schedule for ARTSA is constantly being updated so check the web for any changes. ARTSA Matters comes out monthly, which I think is enough news given the other sources that are available.
We will also be releasing a training and information schedule soon.
However if this is not enough you can always call me and ask for specific advice. After 18 years on the job I must have learnt something!
Until next month.
regards
Rob Perkins
Executive Director
Australian Road Transport Suppliers Association Inc
exec@artsa.com.au
www.artsa.com.au
tel 0411 402 832