ARTSA Matters April 2019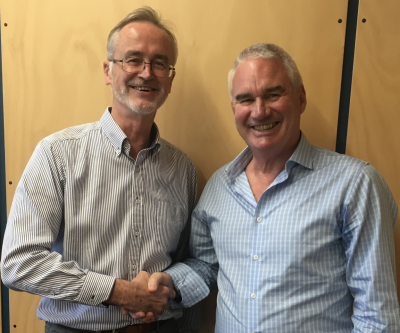 New Executive Director for ARTSA
After 18 years Rob Perkins has handed the ARTSA Executive Director role on to Greg Rowe. Greg will run member services including meetings, membership issues, the executive team and the day to day agenda for ARTSA. He has inherited the email exec@artsa.com.au and can also be contacted on ‭0407 825 132‬. Greg has decades of experience in the heavy vehicle sector and has worked alongside Rob on ARTSA and NBTA issues for over a decade so is known to a lot of our members.
Rob is not disappearing but spending more time as Executive Director of ARTSA Data and assisting Martin Toomey as the new ARTSA Chair on some new ARTSA initiatives. He can now be contacted on rob@artsa.com.au or 0411 402 832.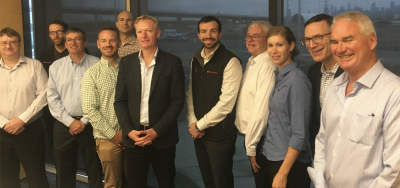 New ARTSA Executive
Our February AGM delivered a new Executive team at ARTSA. Some new faces and some carry over of experienced ARTSA Exec as well. The new team for 2019 is:
- Chair: Martin Toomey, Transport Equipment Australia
- Deputy Chairs: Luke Callaway, Hendrickson and Rob Smedley, Smedley Engineers
- Executive members: Wayne Baker, Bartlett; Marcus Coleman, Tiger Spider; Bob Edwards, TEAM; Sam Ellis, Jost; David Frazer, Haldex; Simon Humphries, Isuzu; Rachel Michaud, Knorr Bremse; Ian Thomson, BPW Transpec; Colin White, Whitehouse
- Ex-officio member: Dr Peter Hart, Hartwood
- Executive Director: Greg Rowe
This is a talented team and one that will ensure ARTSA continues to deliver improved outcomes for the heavy vehicle sector.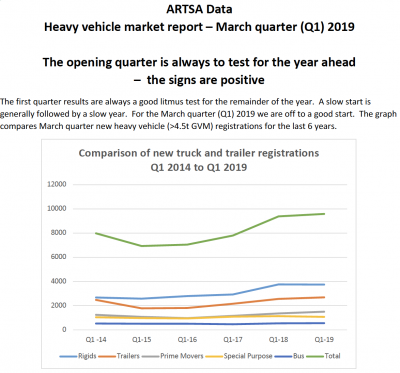 ARTSA Data – March quarter report 2019
The latest report is available as a free download from the ARTSA store.
It is an encouraging start to 2019 with some new records for registrations for that quarter. Both the historic data and the forward looking index for new heavy vehicle registrations are positive. However, only time will tell as to what is actually achieved, and we have a Federal election in May which may influence future business sentiment. For now, our prediction is another good year for new heavy vehicle registrations.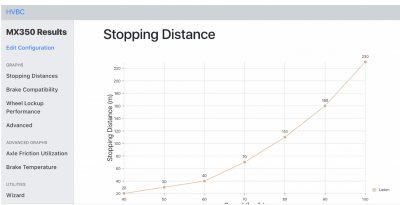 ARTSA Braking Calculator project
ARTSA was successful in obtaining funding from round 3 of the NHVR's Heavy Vehicle Safety Initiative. ARTSA is developing a heavy vehicle combination brake calculator to assist single and multi-heavy vehicle combination truck owners to improve the braking performance of their vehicles. An outline is shown here. This braking calculator would be made available free-of-charge in the public domain. It is an extension of the work already performed in the recently released Guide to Braking and Stability Performance for Heavy Vehicle Combinations.
An update on this work will be provided at the ARTSA Brisbane meeting on the 16th May (below).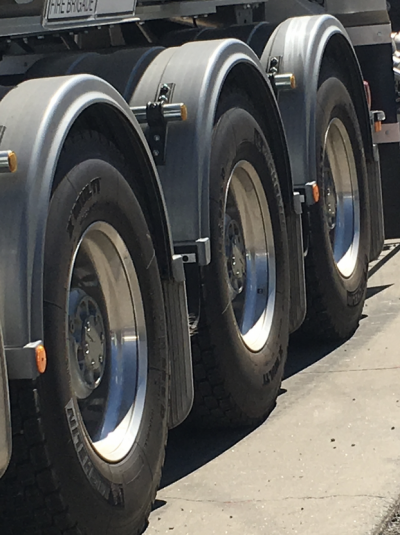 PBS Tyre review
The NHVR is conducting a review of the treatment of tyres under PBS. It is a challenging topic and John de Pont from New Zealand has been appointed to run this review. He called for submissions earlier in the year and ARTSA has provided some suggestions as to how to improve the current system. The issue was raised in the ARTSA PBS conference in 2013 so it is pleasing that after nearly 6 years there is some progress being made. John is due to provide a second report in coming months before any final recommendations can be considered by the NHVR. This issue will be discussed at the ARTSA Brisbane meeting on the 16th May (below)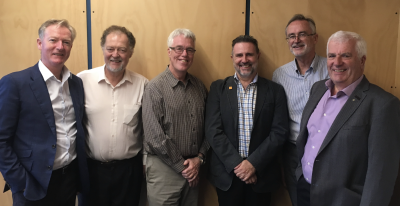 ARTSA Institute Advisory Board formed
ARTSA's new Institute Advisory Board met for the first time in April. Chaired by Martin Toomey, the Advisory Board includes Dr Peter Hart, Gary Liddle, David Anderson, Gerard Waldron and Rob Perkins. This Advisory Board is tasked with directing the Institute in its foundation year, including advising on its works program and potential collaborative partners. There will be more to say on this initiative at the next ARTSA meeting on the 16th May.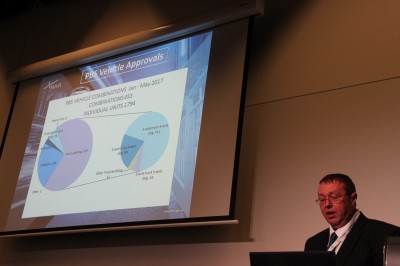 Brisbane Truck Show meeting – 3pm to 6pm, Thursday 16th May in Room A2
This is our combined meeting with the NBTA and will feature a number of releases including an updated PBS report and also a collaborative report on the IAP scheme. It's a chance to network on the opening day of the Brisbane Truck Show and also take the weight off your feet later in the afternoon. Drinks and canapes are being provided by Tieman Tankers following the close of the meeting at around 5.30pm. To attend you MUST register with Greg Rowe at exec@artsa.com.au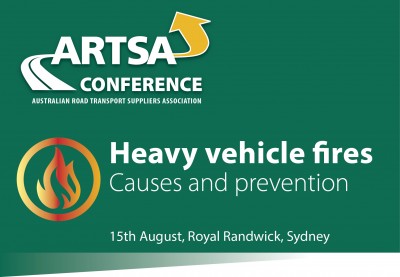 ARTSA Truck Fires Conference – 15th August at Royal Randwick, Sydney
ARTSA is hosting a heavy vehicle fires conference on the 15th August 2019 at Royal Randwick in Sydney. According to leading forensic expert and ARTSA Executive Member Dr Peter Hart, "Fires are all too prevalent. In 2006 I authored an ARTSA document Why Trucks Catch Fire. The causes of truck fires are often well known but action to prevention of these fires has been sadly lacking. It is time that more was done to promote the causes and opportunities for prevention."
The conference will bring together forensic experts, policy makers, manufacturers, operators, regulators and component suppliers to share their experience on what is one of the largest claims categories for insurers in Australia. It is an issue that can cause massive inconvenience as well as considerable environmental and public safety risk. The day will cover:
Truck, trailer and bus fires - the scale of the problem
Common causes of heavy vehicle fires
Opportunities to reduce fire risk
What to inspect in the workshop
Practical inspection regimes
Wheel fire risks and treatment
Recommended ADR and Standards changes
The challenges of the electric age
Registration is now open and ARTSA members can enjoy a significant discount by using the promotional code ARTSA2019 on the ticketing page.
The event will launch an updated heavy vehicle fires advisory that will be useful for all parties involved in manufacturing, operating and maintaining heavy vehicle equipment.
For more information contact ARTSA Executive Director Greg Rowe on ‭0407 825 132‬ or exec@artsa.com.au
regards
Greg Rowe
Executive Director
Australian Road Transport Suppliers Association Inc
exec@artsa.com.au
www.artsa.com.au
tel ‭0407 825 132