ARTSA Matters December 2019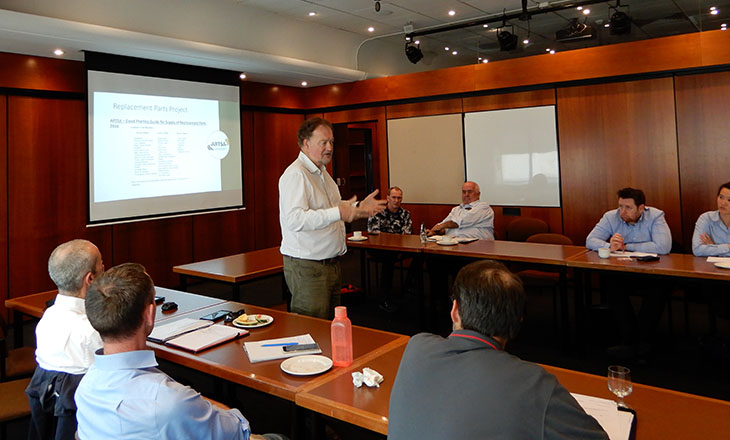 Successful Replacement Parts Workshop
ARTSA hosted heavy vehicle industry suppliers and OEMs on 4 December to tackle safety concerns over the lack of a verifiable quality standard or measure for heavy vehicle replacement (spare) parts in Australia.
Over 30 representatives met at the VACC in Melbourne to support an ARTSA project to raise awareness about poor quality replacement parts.
ARTSA Executive Dr Peter Hart said that this creates a problem in that some safety and compliance-critical parts that are being supplied and fitted to in-service heavy vehicles are believed to have poor quality. Consequently, the road-using public is at risk of road trauma. Additionally, operators and drivers of heavy vehicles could be vulnerable to enforcement violations and loss of vehicle productivity.
To address these safety concerns the most practical first step that could be taken is to raise awareness of the safety implications of choosing heavy vehicle replacement spare parts with consumers. The project will also provide a code of conduct and best practice guidelines to parts suppliers.
The project will classify replacement parts according to a risk-based system:
Safety and compliance critical.
Safety and compliance relevant.
Low risk parts.
Level 1 parts have a high-risk level because a single failure could cause a road crash or make the vehicle illegal on the road. In the first instance, an extensive list of parts will be classified. A workshop is planned for late January to classify the parts.A Q&A Information sheet is available by clicking HERE.
Please contact Greg Rowe at exec@artsa.com.au or 0407825132 if you want to participate in the Advisory Group assisting the project team..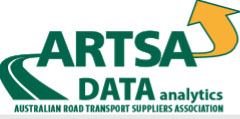 ARTSA Data Analytics 7th Year
ARTSA Data analytics is in its 7th year of crunching the NEVDIS registration data and providing the industry with important information about heavy vehicle registrations in Australia. Rob Perkins, Executive Director of ARTSA Data analytics said that registrations appear to be softening towards the end of the year and the complete 2019 data will be available in the week starting 6th January. It will overview 2019 and based on past trends make some commentary on expectations for 2020. Watch out for this release. For further information please contact Rob Perkins rob@artsa.com.au or 0411402832.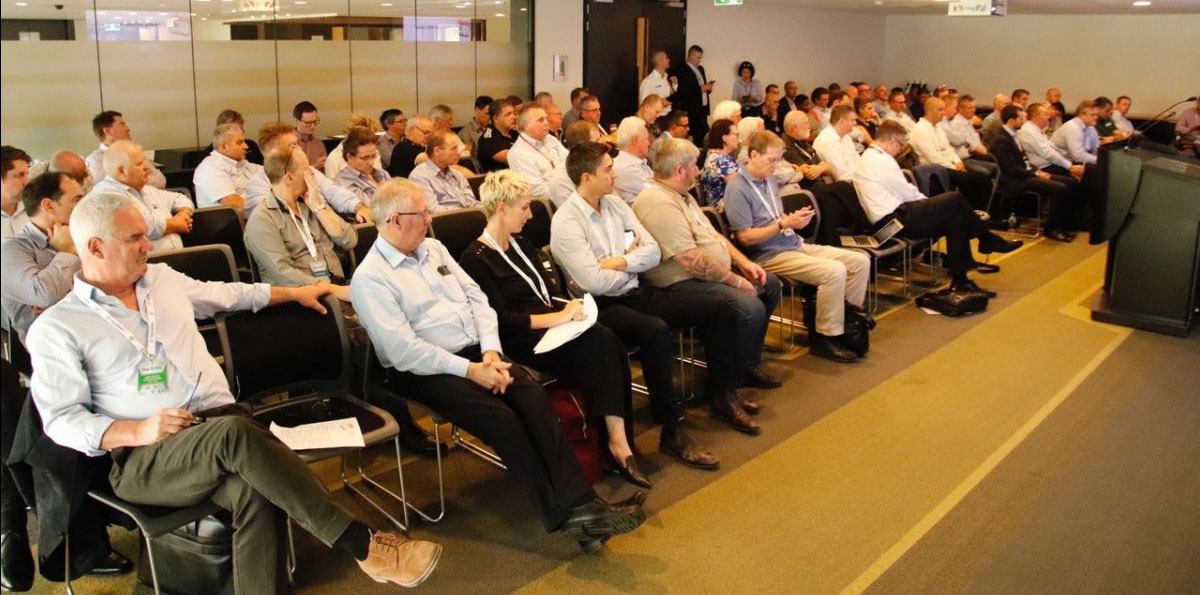 ARTSA AGM 20 February 2020
The next ARTSA Quarterly meeting is the AGM on 20 February at GS1 at 8 Nexus Court, Mulgrave from 8.30am and finishing with a light lunch. GS1 are hosting and will provide a presentation on their unique barcode system that operates worldwide.

ARTSA & Countrywide Partnership
ARTSA is very pleased to announce a partnership with Austbrokers Countrywide Insurance Brokers. Countrywide already provide insurance services to a number of ARTSA members and they cater for the specialised insurance needs of ARTSA members. If you would like any insurance advice or an alternative quote please contact them on 1800 245 123 or click HERE and they will be in touch.

ARTSA is proudly supported by Invenio. To view the full INVENIO company profile HERE To enquire about INVENIO'S member offers please ring James Ruta on Tel 9896 8888.
For further information contact
Greg Rowe
Executive Director
Australian Road Transport Suppliers Association Inc
exec@artsa.com.au
www.artsa.com.au
tel ‭0407 825 132